Welcome to Troop 336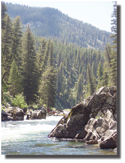 Troop 336 is part of the Arrowhead District of the Greater Alabama Council. We have been chartered by the Hartselle Kiwanis Club since 1968. We currently have about 30 boys and 20 adults registered with the Troop.

Troop 336 is a highly active troop. We're committed to an 'outing a month'. However, it doesn't stop there. The Troop attends, supports or conducts various other activities including service projects, flag ceremonies, parades and cub scout support.

Thank you for visiting, we hope it fulfills your needs in gathering information about Boy Scouting and our Troop.
Web Site Update
The web site was invaded sometime in June/July as was many sites using this content management software that we use to run this site. We are trying to re-create it as best we can but the fallout will be that users will need to re-register. This is actually not a bad thing as the membership files probably needed purging/updating. There was several years momentum that will need to be replaced so, please be patient for the content to come back. -- The Webguy.
No news items at the moment - please check back soon.